Posts have been infrequent here because I've been busy writing my book
Interplay: An Artist's Approach to Spirituality
and preparing for its release. The bulk of this blog so far can be described as an early rough draft of the book. Ideas are relatively underdeveloped here, and I invite the reader to turn to the book instead of exploring preceding posts.
Going forward, I will provide excerpts from the book and expand on the material. I will also offer new angles on the book's key concepts that present them in a more general light. In contrast, the book is largely autobiographical and the ideas are tied to personal experience, presented in the order they were conceived. Both styles of writing come with benefits and can be seen to be complementary.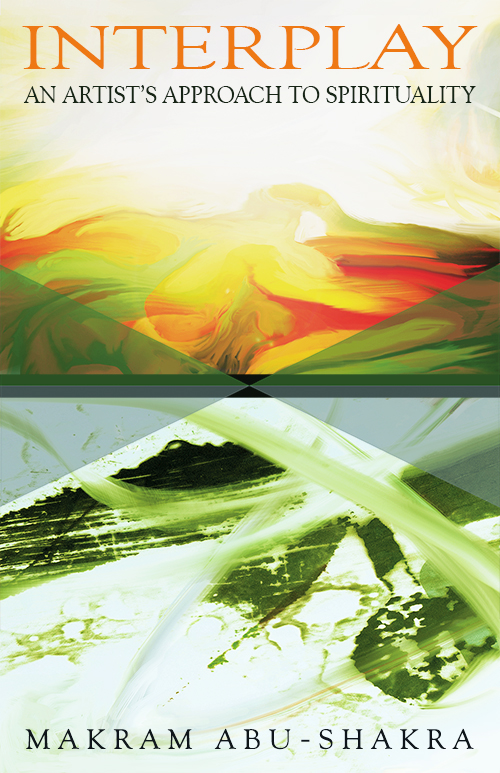 Synopsis
Driven by the pursuit of inspiration and breakthrough experiences, musician, artist, and writer Abu-Shakra explores the inner terrain and develops a spirituality centered on attaining higher states of mind.
Interplay
shows the benefits and risks of intensely energized, minimally disciplined spiritual development and emphasizes evoking the balancing process directly from life's experiences.
Weaving memoir with fiction, discussions on art and music, and unique observations on the nature of reality,
Interplay
traces the author's progression from skepticism to groundbreaking revelations on synchronicity, mysticism, and the process of initiation.
Format:
Softcover
Purchase Link:
http://www.buybooksontheweb.com/product.aspx?ISBN=0-7414-8041-7
Format:
Hardcover
Purchase Link:
http://www.buybooksontheweb.com/product.aspx?ISBN=0-7414-8271-1
Format:
eBook
Purchase Link:
http://www.amazon.com/Interplay-Artists-Approach-Spirituality-ebook/dp/B00G4I2YX8/
Amazon Link:
http://www.amazon.com/Interplay-Approach-Spirituality-Makram-Abu-Shakra/dp/0741480417
Advance Praise
"As a story of spiritual transition and transcendence, this is a book that will be of great interest to many people. Open-minded readers will find a great deal to ponder."
--BookIdeas.com
"A dynamic and thought-provoking account of one man's spiritual and artistic evolution....This book acts as a challenge to skeptics and a heartfelt appeal to the open-minded....[Interplay] serves as a powerful treatise on spiritual discovery and provokes thoughtful introspection in regards to one's spirituality."
--San Francisco Book Review
"Devotees of art and spiritual exploration will find much to contemplate in Interplay. Weaving various art forms together with spiritual and psychic exploration cannot help but motivate those who wish to use their own art as a means to awakening."
--ForeWord Clarion Reviews
"In every stage of his development—both spiritual and creative—this musician/artist/fiction writer/philosopher creates a complex "palette" of perspectives. Beginning with this multiplicity he strives to reach a simplicity that retains the original rich complexity, much like the miraculous harmony that comes of mixing the color on a palette....the reader will return again and again to "Interplay" in search of anchor points, synchronicity and synthesis in one's own spiritual journey."
--BookReview.com