I've been on vacation since last Friday. I am currently stationed in Lebanon, my country of birth, but I stopped in Paris for a couple nights.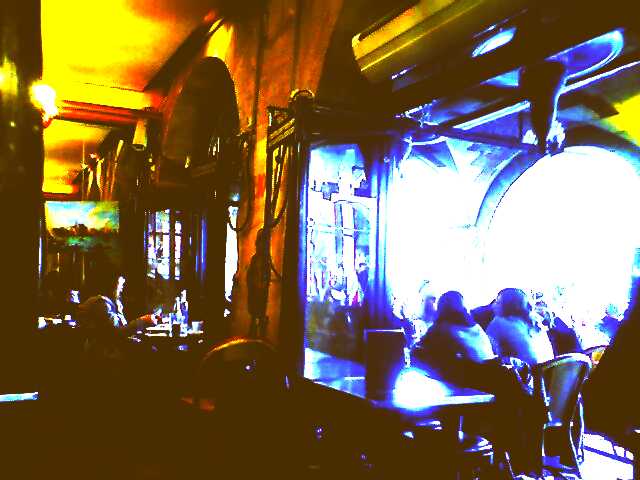 Sitting in Cafe Hugo in Place des Vosges...reading the biography of Robert Walser backwards...one paragraph at a time...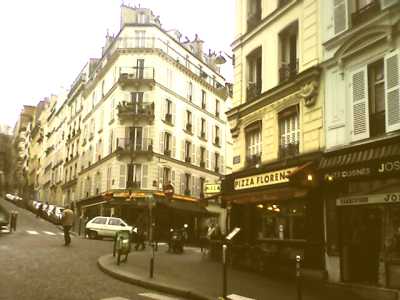 When I finally made it to Montmartre, the hilliest part of Paris, a deeper part of me let out a sigh of relief. My being felt integrated with my surroundings.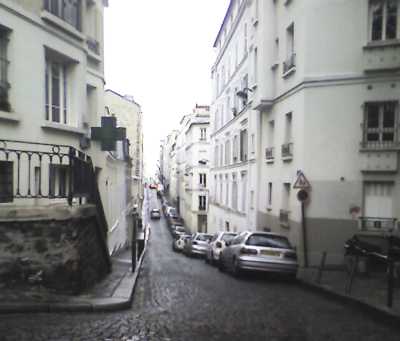 In the picture above, this tiny dip in the road followed by a symmetrical climb caught my attention and gave me comfort, perhaps because it represented a common psychological pattern of movement. The coming and the going...the falling and the rising.
In the middle of the valley there is a road that leads to the right. From my point of view it was hidden, and it represented a mystery. Did I walk down this road to find out where it lead? No. I much preferred to leave it a mystery, so that the feeling of enigma bloomed within as I walked further through the winding streets.
I have always found wandering through the streets of an unfamiliar city quite fascinating, for the act resembles dreaming one's way through the maze of consciousness. This is especially the case when the landscape is hilly, for it more accurately represents the valleys and peaks of the mind.